Checkups And Cleanings – Pearland, TX
Gentle Care To Maintain a Healthy Smile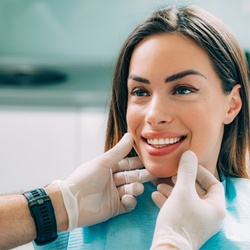 Your smile needs regular maintenance to stay healthy. Fortunately, that's as easy as brushing and flossing each day and seeing us for regular checkups and cleanings. With just these few guidelines, you can prevent a multitude of dental problems and improve your overall well-being at the same time. Not to mention that your teeth will look great, too! If it's been a while since you've seen a dentist in Pearland and you want to schedule a visit, give us a call today. Your smile will thank you!
Why Are Checkups and Cleanings Necessary?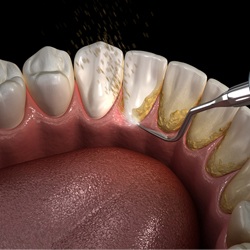 When our experienced team can examine your teeth and gums every 6 months, they're able to find and treat potential problems when they're small (before you're feeling pain). This is the ideal time to identify cavities, gum disease and other issues because treatment is more likely to be simple and inexpensive.
In fact, have you ever wondered why dental insurance pays for most (if not all) of your checkups and cleanings? It's because they know that these visits go a long way towards preventing major dental problems, which saves them money in the long-run. But more importantly, you benefit because there's less chance that you'll need extensive dental work like dental crowns and root canals.
What Will Your Cleaning Be Like?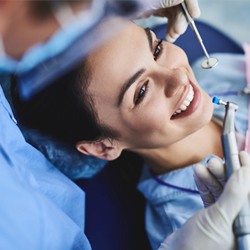 No one is immune from tartar buildup, even people who do a great job with brushing and flossing. With a gentle but thorough professional cleaning twice a year (more often for patients with gum disease), your teeth and gums will stay much cleaner and healthier.
We'll start by asking if you have any questions or concerns before we get started. Then we'll either use special hand tools or an ultrasonic instrument to remove the deposits from your teeth, making sure you stay comfortable from the start. The last step is polishing, flossing, and giving you tips for your oral hygiene routine at home.
What Will Your Checkup Be Like?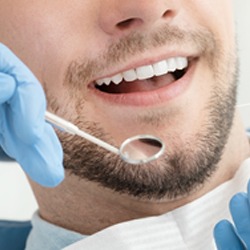 Here are the basic steps involved with your checkups with Dr. Hua or Dr. Nguyen:
Updating your health history
An oral cancer screening
Taking diagnostic X-rays, typically once per year, to find cavities and other problems early
A TMJ evaluation
An annual screening for gum disease
A thorough dental exam to make sure your teeth and existing dental restorations are doing well. If any treatment is necessary, we'll tell you about our findings and answer any questions you may have.