Cosmetic Dentistry – Pearland, TX
Come Get the Smile You Deserve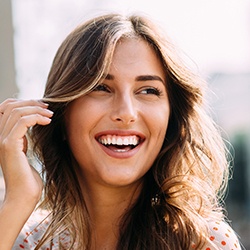 A smile is the world's most powerful gesture; it can make you happier and give others the impression that you're approachable and successful. However, you might hesitate to leverage your smile's power if it has obvious aesthetic flaws. As your cosmetic dentist in Pearland, we would be happy to help you say goodbye to those imperfections and hello to a grin that turns heads wherever you go.
Porcelain Veneers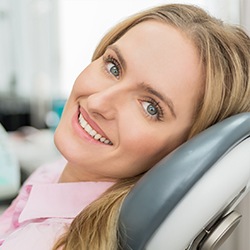 Porcelain veneers are ultra-thin pieces of porcelain that we attach to the fronts of your teeth. They can disguise a wide range of flaws, including discoloration, cracks, chips, and minor misalignment. They have the potential to last for 15 years or longer, they're easy to take care of, and they look so natural that no one will suspect they're not the same teeth that you've had since childhood.
Learn More About Porcelain Veneers
Metal-Free Restorations
Amalgam (silver) fillings and metal crowns used to be the standard in dental care. However, they can mar a smile's appearance, disrupting it with their dark appearance. Today, a better option is available. We can craft beautiful, custom crowns out of porcelain, and we can fill in cavities with tooth-colored resin. The result will be that you have a complete, seamless set of teeth.
Dental Bonding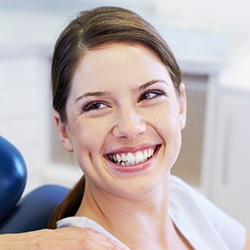 Just like veneers, direct bonding is often applied over teeth to disguise flaws. We first prepare your teeth, then shape the tooth-colored resin over them. A special light hardens the resin, and you end up with a gorgeous grin. Bonding does not generally last as long as veneers, but it is a great option for folks who want an affordable and fast way to get the beautiful teeth they've always wanted.
Learn More About Cosmetic Bonding
In-Office Teeth Whitening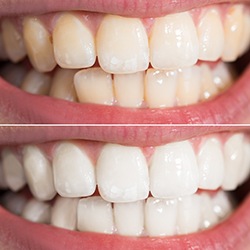 Our teeth go through a lot daily. As they're exposed to things like coffee, tea, wine, and other dark goodies, they can quickly lose their luster. If your teeth are looking a little dull or yellow, talk to us about professional teeth whitening. Our in-office procedure requires just one short session and has the potential to make your teeth several shades brighter!
Learn More About Teeth Whitening
At-Home Teeth Whitening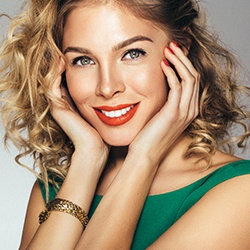 If you would prefer to whiten your teeth at home rather than in our office, we'll provide you with a custom whitening kit. Using special trays and a professional strength bleaching gel, you can experience dramatic results in just a couple of weeks! This is a great choice for anyone who isn't in a hurry to achieve a dazzling smile. It's also useful for performing touch-ups after you've had an in-office whitening procedure.
Gum Recontouring/Crown Lengthening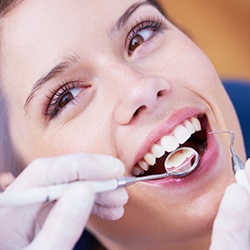 Excessive gum tissue can make your teeth appear small and give you a "gummy" smile. Our gum recontouring procedure removes some of that extra tissue and makes your teeth appear longer, resulting in a well-proportioned look that you can't help but show off.
Botox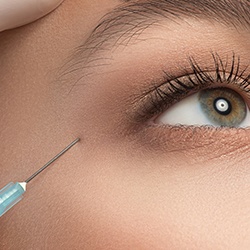 That's right — you can get Botox treatments at your dentist! Botox works by blocking signals from the nerves to the muscles, thereby forcing wrinkles to relax and dramatically reducing their appearance. We're trained to administer this treatment, so you can have smooth, gorgeous skin that perfectly complements your amazing smile.
Invisalign® Clear Braces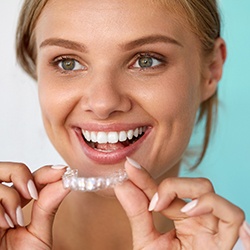 Invisalign is quickly becoming the most popular choice for adults and teens looking to straighten their teeth. Instead of bulky metal brackets and wires, Invisalign uses a series of clear plastic aligner trays to shift the teeth, helping a patient maintain their normal appearance while getting the treatment they need. It's subtle, it's effective, and it could be exactly what you need to get the perfectly aligned smile you've always wanted. Click on the link to learn more!