Preventive Dentistry – Pearland, TX
Comfortable Care for Cavity-Free Smiles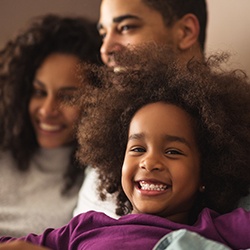 For us, prevention is everything. We'd much rather stop a dental issue before it starts than have to treat it later. This approach is ideal for everyone because it'll save you time, money, and discomfort in the treatment chair. With just two preventive dental checkups and cleanings each year, you can have a beautiful, healthy smile that you never have to worry about! It's really just that simple, and you'll be amazed at how great your smile will feel after a checkup.
Dental Checkups and Teeth Cleanings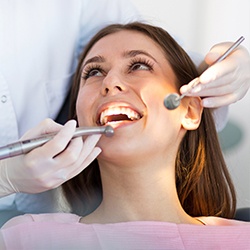 A "checkup" is really a more casual term for an oral exam, and by getting them regularly here at Eco Dental, you'll enable our team to find, diagnose, and treat any dental problem before it has a chance to do real harm. During this exam, your dentist will look at your teeth, gums, jaw, bite, and existing dental restorations to make sure everything is in good shape. Should they notice an issue, they'll discuss your treatment options so you can get it taken care of right away.
These preventive appointments are also when you'll receive a refreshing cleaning. One of our hygienists will expertly remove plaque and tartar from the parts of your mouth that you can't reach at home, which will drastically lower your risk of developing cavities and gum disease. These cleanings are also excellent at breaking up minor surface stains, helping your smile maintain its natural white shine!
Learn More About Checkups & Cleanings
Children's Dentistry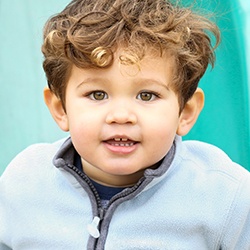 Do you have a little smile or two at home? If so, then they are always welcome here at Eco Dental! We just love taking care of children and putting them on the path to a lifetime of healthy smiles. Many of our team members are parents themselves, so we'll know just how to keep your child comfortable while we provide the services and education their growing smile needs.
Learn More About Children's Dentistry
Dental Sealants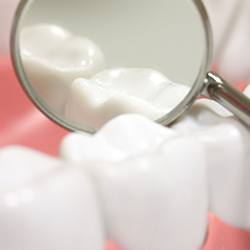 With a dental sealant, we can literally place a thin, invisible barrier over a tooth in order to protect it from harmful plaque, bacteria, and acids. We simply apply a clear, plastic-based substance to a tooth, and it quickly hardens into place. We use them mostly for the back teeth, as their rough and pitted surfaces make them particularly vulnerable to developing cavities (especially for young children who are still learning how to brush).
Learn More About Dental Sealants
Nightguards for Bruxism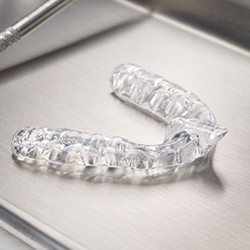 Do you ever wake up with a sore jaw or headache? Do your teeth look like they've been worn down flat? If so, then you may be suffering from bruxism, or unconscious teeth grinding while you sleep. This can severely damage the teeth over time, but we can help patients rest a little easier by giving them something called a nightguard. It is a small oral appliance a patient wears to bed, and it places a protective barrier between the teeth to prevent any harmful contact during the night.
Learn More About Nightguards for Bruxism
Oral Cancer Screening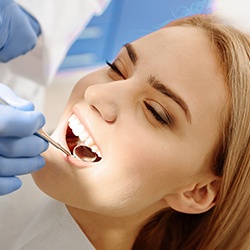 Oral cancer is an often fatal disease that is actually very treatable if detected early, but its initial stages can be easy to miss if you don't know what to look for. To make sure our patients are never caught off guard, the team at Eco Dental performs a complete oral cancer screening as part of every routine checkup. We'll look at your mouth and the surrounding areas for any signs of cancerous or precancerous tissues, and if we discover something, we'll help you get the follow-up care you need right away.
Fluoride Treatment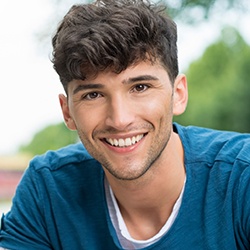 For decades, regular exposure to fluoride has been shown to be one of the most effective ways to lower a person's risk of tooth decay and cavities long-term, so of course, you'll find it in our office! To ensure you're getting enough of this helpful mineral to keep your teeth fully protected, we'll include a topical fluoride treatment during your regular checkups. It only takes a few minutes, is completely painless, and it will make sure that you stay cavity-free between appointments.
Toothpastes/Mouthwashes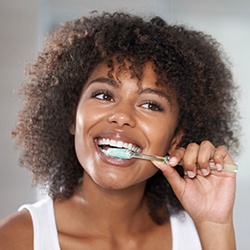 Did you know that 99% of your dental care actually happens at home with brushing and flossing? So, the products you and your family use on a daily basis are extremely important to your oral health! Our team is always happy to give you recommendations as to which products are best for your particular smile, and we can provide many of the most popular brands right in our office, including Colgate, Listerine, and Sensodyne. We can even offer prescription-strength products like Prevedent that you won't find on store shelves.