Tooth-Colored Fillings – Pearland, TX
Your Invisible Solution for Cavities
For many years, the best solution available to fill a cavity was amalgam, which consists of mercury, silver, tin, and copper. Although this material is durable, it leaves conspicuous, silvery blobs on your teeth and may have some health risks in the long run. Luckily, times have changed, and we at Eco Dental offer a safer, more environmentally and aesthetically friendly alternative—tooth-colored fillings. If you have a cavity or amalgam fillings that you want to have replaced, we can help you regain your beautiful, healthy smile!
What are tooth-colored fillings?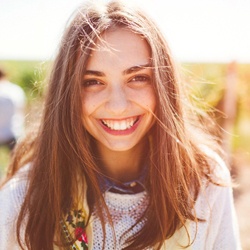 Unlike amalgam fillings, tooth-colored fillings are completely metal free. They use a compound of plastic and fine ceramic particles for a flexible, biocompatible material called composite resin. It can be colored specifically to match your tooth enamel, blending in seamlessly and concealing where your cavity used to be. In addition, composite resin bonds directly to your tooth effectively and creates a better seal from bacteria and food particles.
What are the benefits of tooth-colored fillings over amalgam fillings?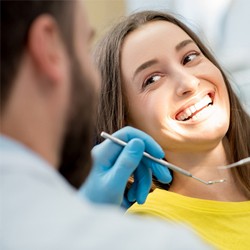 Amalgam fillings have some obvious downsides, and tooth-colored fillings address many of them. Here are just some examples of the advantages of composite resin over amalgam:
Looks natural. No one will be able to tell that you once had a cavity there at all.
Prevents future tooth decay. The strong bond keeps out harmful bacteria.
Preserves more healthy tooth structure. Unlike amalgam, composite resin doesn't require removing additional enamel to make sure it stays in place, so you get to keep more of your natural tooth.
Provides better protection from hot and cold sensations. Because it is metal free, composite resin isn't affected by extreme temperatures.
Offers strength and support for the tooth, helping to prolong your natural teeth's lifespan.
How do I get tooth-colored fillings?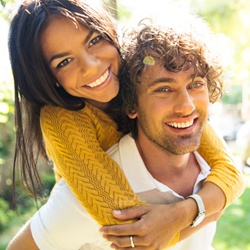 Unless you have amalgam fillings that you want to replace, chances are that you'll need a tooth-colored filling when one of our experienced dentists identifies a cavity in your mouth. When this happens, they will follow this process:
They will administer a local anesthetic to numb the area.
They will remove the decayed portions of your tooth, leaving the clean, healthy tooth structure behind.
Then, they will shade the composite resin to match the color of your enamel and place it into your tooth.
They will sculpt the putty-like material into the desired shape.
A curling light will harden the composite resin faster.
Then your dentist will finish fine-tuning the restoration, making sure your bite feels comfortable.
In one short appointment, you can go from having a cavity to being restored to good oral health!
How do I take care of my tooth-colored fillings?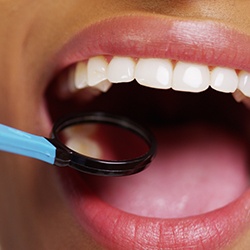 You need to take care of your dental work to ensure it lasts a long time. The good news is that caring for your tooth-colored fillings is exactly the same as caring for your natural teeth. At minimum, you need to brush and floss daily and visit our Pearland office for checkups and cleanings twice every year. For extra protection against cavities, use a fluoride mouthwash daily.
At Eco Dental, we are dedicated to helping you improve your smile through the best treatment options available, including tooth-colored fillings. Not only can they enhance the beauty of your natural smile but they are also friendly for your mouth and the environment. Come see the difference we can make on your oral health and appearance by scheduling an appointment with us today!