Cosmetic Bonding – Pearland, TX
Get a Radiant Smile with Dental Bonding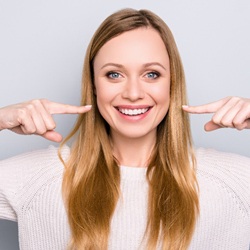 Your smile says a lot about your self-esteem. People who love their teeth are more outgoing and confident, while those who have an unattractive smile often avoid social settings. If you are among those who hide their mouth, you can get the smile of your dreams using an effective but minimally invasive solution. Cosmetic tooth bonding in Pearland can help you overcome your insecurities and embrace your smile.
What is Cosmetic Bonding?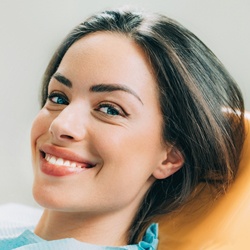 Dental bonding is a preferred cosmetic treatment because you can enjoy noticeable results quickly. You will not need a lengthy or invasive procedure. Instead, you can achieve the results you want in as little as one appointment.
A special resin material is customized to match your enamel to look natural. It is then sculpted into the desired shape to cover any imperfections. It is a very versatile treatment, so it can correct several concerns at once. Overall, you can improve the color, size, shape, and proportion of your teeth.
Besides giving you an attractive smile, cosmetic bonding can also improve your oral health by protecting the integrity of a damaged tooth, like one that is fractured.
What Can Tooth Bonding Fix?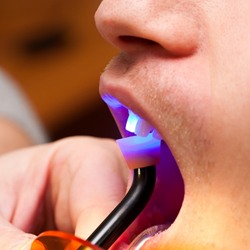 The resin used for cosmetic bonding can correct several issues that may cause you to feel dissatisfied about your smile, including:
Tooth decay.
Dark tooth discoloration or stains.
Shorter than average teeth.
Chips or cracks.
Exposed tooth roots.
Gaps between teeth.
Minor alignment concerns.
What Can I Expect During the Procedure?
Cosmetic bonding is a great treatment because almost everyone is a candidate for the procedure; however, you still need a consultation with your cosmetic dentist in Pearland. We evaluate your teeth and discuss the results you want to achieve to create a customized treatment plan.
On average, you can expect your treatment to take about 30 to 60 minutes per tooth. If you need to fix several teeth, we may recommend multiple appointments. To transform your smile, we first clean your teeth and apply a weak acid to those that need to be treated. This opens the pores in your enamel to create a secure bond between your tooth and the resin.
The material is customized to match your enamel before it is applied to your teeth and sculpted into the ideal shape. A special dental light is used to quickly harden it. Finally, we polish your new smile, so you can walk out of our office feeling confident.
How Long Does Cosmetic Bonding Last?
You can expect dental bonding to last about 10 years before needing to be replaced. There are several factors that influence the longevity of the treatment. You can protect your investment by:
Brushing your teeth twice a day.
Flossing every night.
Do not use your teeth as tools.
Do not chew on inedible objects.
Do not bite into overly hard foods.
Avoid stain-causing foods and drinks.
Wear an athletic mouthguard if playing sports.
Visit your dentist twice a year for a cleaning and checkup.
If you are ready to fall in love with your smile, do not wait to schedule your consultation. Contact our office today for an appointment.