Porcelain Veneers – Pearland, TX
Make Smile Flaws Disappear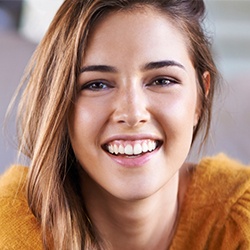 If you had the chance to hit the reset button for your smile, would you do it? Are you one of the many people who want a permanent solution for noticeably stained, cracked, oddly spaced, or crooked teeth? If so, you're far from alone. At Eco Dental, Dr. Danny Nguyen and Dr. Cindy Hua can use porcelain veneers to make a wide array of dental flaws seemingly disappear, creating a gorgeous, white smile in the process. What are they, and are they right for you? Read on to learn more!
What are Porcelain Veneers?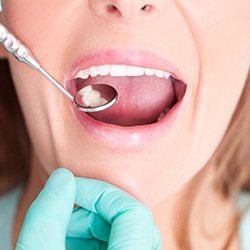 A porcelain veneer is a very thin ceramic covering that is designed to look like flawless white enamel, and it can be fitted directly over a tooth to dramatically improve its color, shape, size, and overall appearance. You've likely seen veneers in action before, as they are extremely popular among Hollywood actors, singers, and models alike!
Both patients and dentists love veneers because they're able to fix a wide variety of imperfections at the same time, including:
Stains that don't respond to bleaching
Chips
Broken teeth
Misshapen Teeth
Slightly Crooked teeth
Veneers are always custom-made to a patient's specifications, so you can get just one for a single tooth or an entire set to completely transform your smile.
What is the Procedure Like?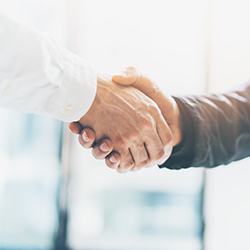 When you come into Eco Dental wanting to enhance the look of your smile, everything will start with a conversation with one of our dentists. What do you want to change about your smile? What do you want your final result to look like? With this information, we can determine if porcelain veneers would be a good fit for you.
If they are, the procedure will unfold over the course of two appointments. At the first, your dentist will remove a very small amount of enamel from your teeth—about the width of a contact lens—in order to make room for the veneers so they'll lay flat. An impression of your teeth will be taken, and this will be sent to a dental lab to make your veneers from high-quality porcelain. Before you leave this appointment, you'll be given a temporary set of veneers so you can "test drive" your new smile.
About a week or so later, you'll return to have your temporaries removed and your permanent veneers bonded into place. After a few final adjustments, your brand new smile will be ready! With simple consistent oral hygiene and routine dental visits, you can look forward to your veneers lasting for 20 years or more.
Come Get the Smile You Deserve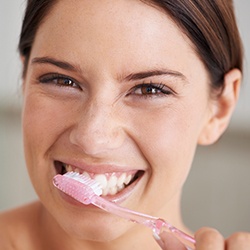 At Eco Dental, we take pride in providing cosmetic care that looks natural, feels great, and is guaranteed to stand the test of time. To learn more about porcelain veneers or schedule a consultation, contact us today.