Eco Dental Pearland Blog
May 13, 2021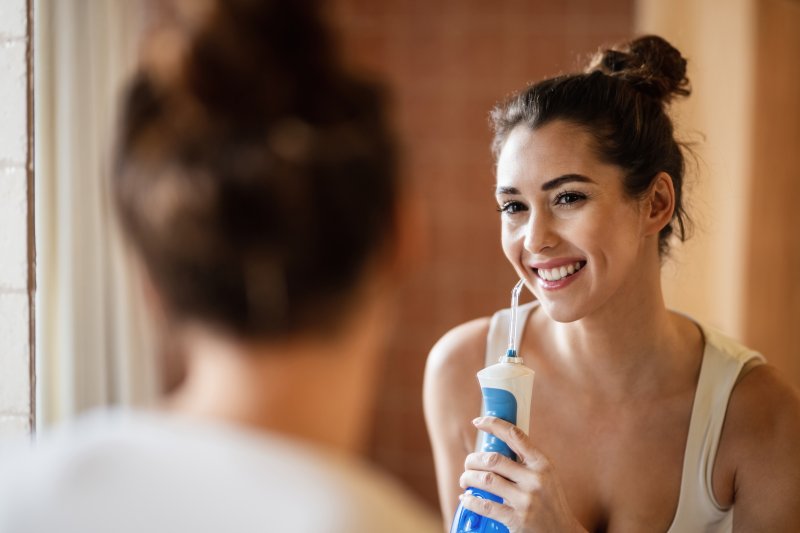 We're told our entire lives that following a good oral hygiene routine is essential to a long-lasting smile. Brushing your teeth twice a day and flossing daily are critical at-home practices to keep your oral health in shape. But for some people, this could seem like a lot of work.
Flossing is one step most people skip because it seems so harmless. More than half of Americans don't floss regularly! Luckily, water flossing is a great option for people who have trouble with the old-school technique. It's an alternative to removing plaque without the string and finger method. Read along to find out how water flossers work and how they compare to dental floss.
(more…)
Comments Off

on Does Water Flossing Really Work?
Older Posts »