Meet the Dental Team
One of the first things you'll notice about our team is that they are some of the nicest people you'll ever meet. Dr. Nguyen and Dr. Hua have personally selected a group of kind, knowledgeable, and helpful individuals that will make your appointments feel like a breeze. Whether you're scheduling a visit, have a question about a treatment, or want help going over your financial options, you can trust our team to provide exactly what you need with a smile. Read on below to learn more about the friendly faces here at Eco Dental!
Mary, Patient Coordinator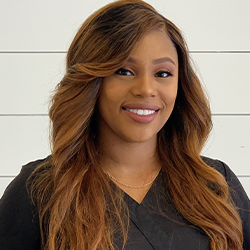 Mary's career in the dental field spans a full decade so far, and she loves being able to meet new people every day at the practice. After attending Houston Community College, she earned her dental education from the Everest Institute.
Originally from the Houston area, Mary has a loving husband and three beautiful children at home. When she isn't busy caring for patients, her favorite hobbies include reading, shopping, traveling, and having quality family time with her loved ones. She also loves art and painting – it's very soothing!
Angelica, Dental Assistant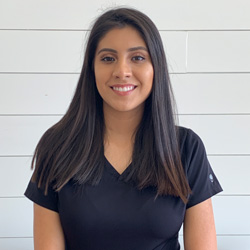 Angelica is a new addition to our team, and her career in the dental field covers over three years so far. After attending Houston Community College, she completed her education at the Academy for Dental Assisting. What she loves most about her position is being able to see the reactions of the patients after their treatment is complete! Hearing them say that the experience was so much better than they originally thought it would be is such a rewarding feeling for her.
Angelica originally hails from Mexico and is one of 10 siblings. She regularly visits her family in her free time outside of work and also enjoys eating good meals. She is very passionate about ecology as well!