Teeth Whitening – Pearland, TX
Incredibly Fast, Effective Whitening For a Beautiful Smile
If you're interested in teeth whitening in Pearland, you have a lot of options to choose from. And since all whitening is not created equal, it's important to do some research beforehand to make the best choice. Particularly for stubborn or severe stains, you want an option that's strong enough to provide results while also being safe and gentle for your teeth. At Eco Dental, we use the KoR system, which is widely recognized as the "gold standard" in professional whitening. If you'd like to brighten your smile by up to 8 shades, contact us today to schedule a consultation!
What Is KoR Teeth Whitening?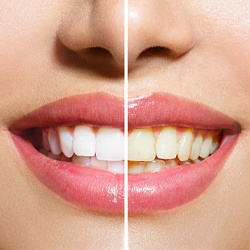 KoR whitening works by restoring your teeth's ability to absorb oxygen, which breaks up and removes stains. It's capable of reaching the deepest layers of your teeth, so it's perfect for severe discoloration that doesn't respond well to other whitening treatments (including dark brown or gray stains from tetracycline use in childhood).
In addition to providing phenomenal results, KoR also contains desensitizing ingredients that significantly reduce the temperature sensitivity you would otherwise get. You can choose from in-office whitening or a take-home kit, both of which provide the same great results.
What Problems Can KoR Whitening Correct?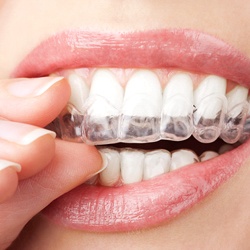 KoR works on virtually any type of discoloration, including surface-level stains and those that occur in the deeper layers of the teeth. As a dentist in Pearland with many years of experience, we've found that KoR is perfect for all of the following:
Stains from red wine, coffee, and tea
Teeth that are dark yellow due to genetics
Tobacco use
Teeth that have become discolored with age
Blunt force trauma that turns a tooth dark gray
Developmental defects in the enamel
Discoloration from taking medications (e.g. tetracycline in childhood, or certain antihistamines and antidepressants)
What Makes KoR the Best Professional Whitening Product?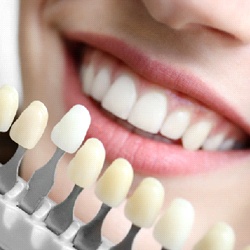 KoR whitening has won many awards and is considered a standout product for several reasons. First, the trays used in most whitening systems allow saliva and air inside, which interferes with the whitening process and provides poor results. KoR trays are sealed to keep air and moisture out, which allows the whitening gel to stay right where it needs to be.
Also, whitening products need to be well-refrigerated to keep the active ingredients from degrading. Unlike other options, KoR whitening gel is continuously kept cold with special refrigeration methods from the moment it's manufactured until it's used on your smile. By keeping it fresh, it stays strong enough to remove even the toughest stains, while also being gentle on your enamel and minimizing sensitivity.
How Can You Maintain Your Results?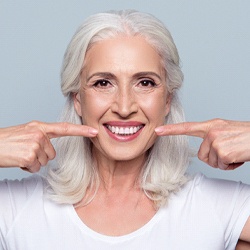 KoR is so effective that your results are practically considered permanent. Having said that, if you started with severe stains or consume a lot of red wine, tea, or coffee, you'll probably want to touch-up your results at home from time to time.
You can also do the following to help your teeth stay white as long as possible:
Get regular checkups and cleanings.
Practice good oral hygiene habits. Many people benefit from an electric toothbrush and whitening toothpaste, which are great for removing surface stains each day.
Limit foods and beverages that stain your teeth. When you do have something that's likely to stain, immediately swish with water several times afterward.