Emergency Dentist – Pearland, TX
Urgent Same-Day Care Available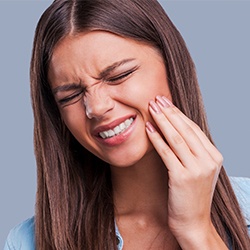 If you or a loved one suddenly suffers an injury to the teeth, don't call 911, call Eco Dental! We're the best place for you to get urgent dental care, and we'll be able to see you quicker than anyone else. When you call in, we'll make an appointment to see you as soon as possible (even the same day!), and our team will walk you through basic first-aid. This is the kind of attention and service you simply won't get at most hospitals/clinics, so when you need dental care FAST, be sure to call us first.
Unparalleled Experience & Qualifications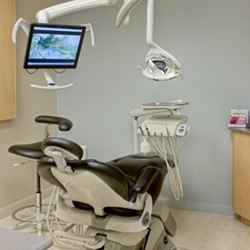 Both Dr. Nguyen and Dr. Hua have years of experience handling all types of dental emergencies, so when you're in need of immediate dental care, they're definitely the people you want to see! And, unlike your local ER, we see emergency dental patients right away and don't make them spend hours in a waiting room. Our goal is to solve your problem and get you back to your normal life as quickly as possible.
How to Handle Common Dental Emergencies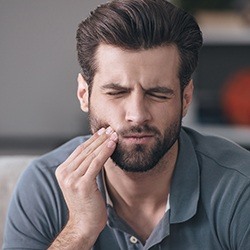 Dental emergencies typically occur from poor oral healthcare that results in infection or sudden physical injury to the mouth or face. At Eco Dental, we are ready to treat both types. Until you can come in to see us, use these tips for handling common dental emergencies:
Toothaches
If you have a sudden toothache, try flossing around the area of the tooth to remove any lingering food particles. If your pain persists, you may have an abscess or infection. Call our office right away because you may need a root canal to remove infected tissue and save your tooth.
Chipped/Broken Tooth
If you chip or break a tooth, use gauze to stop any bleeding and a cold compress to relieve swelling. After, call our office for treatment. We may be able to repair your tooth, but if it's too damaged, extraction is the only choice to get you out of pain.
Knocked-Out Tooth
Knocked-out teeth can be replanted if you know what to do. In the event of a knocked-out tooth, pick it up by its crown and rinse it off. Try to put it back into your socket until you can visit our office. If this isn't possible, store your tooth in milk or water to keep it moist. The sooner that you can come see us, the better your chances are of your tooth being successfully replanted.
Lost Filling/Crown
A lost crown or filling can expose the inner layers of your tooth, causing extreme pain and sensitivity. To protect your tooth, you can use dental cement found at your local drugstore. This quick and easy material can keep you protected until you're able to come into our office for a proper restoration.
How to Prevent Dental Emergencies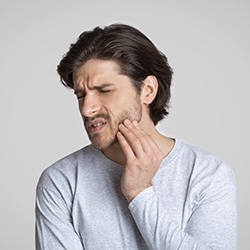 While dental emergencies can never be completely prevented, there are some precautions that you can take to minimize your chances of a dental disaster occurring, including:
Routine visits to our office
Daily brushing and flossing
Using fluoridated toothpaste
Wearing a mouthguard during physical activity
Avoiding using your teeth as tools
Avoiding chewing on hard items or food
Avoiding poor lifestyle habits like smoking or tobacco use
The Cost of Treating Dental Emergencies
Because there are so many different types of dental emergencies, it's hard to give a precise estimate of the cost. Some problems can be fixed with a simple dental filling or antibiotic routine, while others may require more extensive dental restorations. That's why we recommend coming in to see us as soon as possible so we can examine your mouth to determine the proper treatment and a precise cost. We accept insurance and have financing available to provide our patients with quality emergency dental care that is also affordable.
Root Canal Therapy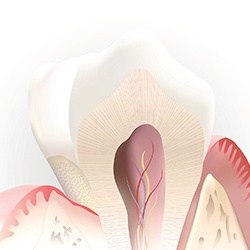 When tooth decay or damage reaches the inner layers of the tooth, the pulp, you may need a root canal. The nerve system of the tooth is housed within the pulp, and when it's accessed by outside elements, the result is severe pain and sensitivity. Root canal therapy allows us to remove the pulp and nerve tissue, replace it, and place a protective dental crown to fully restore the form and function of damaged smiles.
Tooth Extractions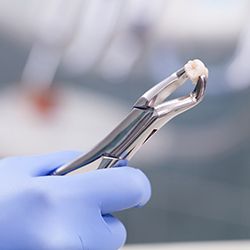 We always want to help patients preserve their natural teeth whenever possible, but tooth extractions can't always be avoided. If you need to have one or more teeth removed, we are happy to pull teeth and provide basic surgical tooth extractions in our Pearland dental office. Some of the reasons we recommend tooth extraction include:
Impaction when a tooth is unable to erupt from the gum line
Crowding when there is not adequate space along the jaw line, healthy dental development, or proper smile alignment
Severe decay or damage that destroys too much of the tooth to support a restoration
Learn More About Tooth Extractions
Emergency Dentistry Frequently Asked Questions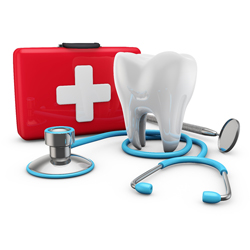 Accidents and injuries can be scary, but knowing what to do in case of a dental emergency can help you stay calm and act fast to get the care you need. That is why our team at Eco Dental has compiled some of the most common questions our patients ask about emergency dentistry and answered them below. We hope you find this FAQ section helpful and informative! Remember, you can always contact us by phone as well if you want to know more.
Can I Go to the Emergency Room Instead?
Unless you suspect that you have a broken jaw, you are better off seeing an emergency dentist in Pearland rather than visiting the local emergency room if you have suffered dental trauma. In most cases, ER staff do not have the tools or specialized knowledge needed to handle dental emergencies.
When you call an emergency dentist for help, they will often be able to see you the very same day in order to provide you the urgent dental care you need. If you do require medical attention, your dentist will advise you accordingly.
My Mouth is Bleeding – What Do I Do?
Lacerations to the tissues inside the mouth – including the lips, tongue, gums and inner cheeks – often seem worse than they actually are because they can cause a significant amount of bleeding. If you have a nasty cut or tear inside your mouth, it is important to remain calm and clean the affected area with warm water.
The next step is to call an emergency dentist. If your injury is severe, your dentist may advise you to go to the emergency room or an oral surgeon.
Over-the-counter pain medication can help temporarily alleviate any facial pain. If possible, opt for acetaminophen over aspirin or ibuprofen, as the latter two are anticoagulants and can contribute to excessive bleeding.
Why Does Putting a Loose Tooth in Milk Help?
To successfully reattached a tooth that has been knocked loose, the tooth roots must be kept moist and intact. For this reason, if you cannot place a loose tooth back in its original socket, we recommend placing it in a secure container filled with milk before immediately heading to an emergency dentist. Milk contains proteins that will keep the cells of the tooth roots growing and prevent them from swelling or becoming further damaged.
What is a Dental Emergency First Aid Kit?
At work, at home or when you're out running errands – dental injuries can happen wherever and whenever, often when you least expect it. That is why we recommend preparing a small first aid kid specifically designed for dental emergencies. Such a first aid kit, which could be kept in the car, at the office or even in your purse, should include:
Contact information for an emergency dentist in Pearland
Small container with a secure lid
Over-the-counter pain reliever (e.g., acetaminophen)
Gauze
Handkerchief