Children's Dentistry – Pearland, TX
The Right Start for Your Child's Oral Health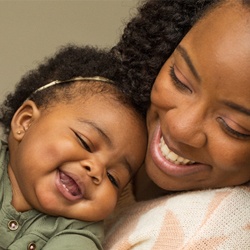 The quality of your child's oral health as he or she enters adulthood will greatly depend on getting off to the right start early in life. At Eco Dental, we're here to partner with you to make that happen. It starts with being proactive and contacting us at our Pearland office to schedule an initial visit with either Dr. Nguyen or Dr. Hua. Therefore, you can have the peace-of-mind of knowing that your little one is protected from the host of oral health maladies that can strike!
When to Schedule the First Appointment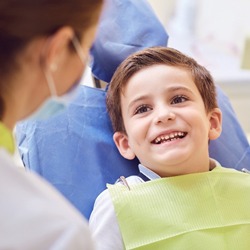 Once your child starts to eat solid foods, he or she becomes more susceptible to developing cavities, which are small holes in the enamel (the hard, outer surface of the teeth) that are caused by bacteria and plaque accumulation. As the primary teeth start to emerge, this can cause malformations and gum infection. There's no need to worry, though, because we're here to help you out.
The only way we can be of assistance, though, is for you to bring your child in for preventive care from your children's dentist in Pearland, which we recommend after the first teeth emerge. With our expert care and advice, your child can enjoy excellent oral health early on and well into adulthood.
Treatments We Offer for Children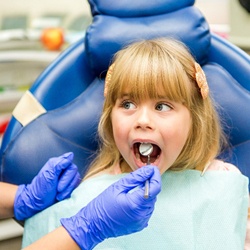 At the first visit, our friendly staff will help your child transition to the new routine of receiving dental care at our office. We'll answer any questions he or she may have and capture X-rays that we'll use to build a baseline for his or her oral health. Then, we'll provide a gentle cleaning and examination to ensure there are no emerging issues that need to be addressed.
In addition, we offer the following preventive treatments to limit the chances of bacteria growing:
Dental Sealants – One way we help to prevent tooth decay is by applying dental sealants, which are plastic coatings that make it harder for plaque to gather on the teeth.
Fluoride Treatment – As another form of defense against tooth decay, we also offer fluoride treatment. A naturally-occurring mineral, fluoride helps to strengthen tooth enamel.
Oral Hygiene Recommendations – Because your child's oral health greatly depends on the quality of oral hygiene performed at home, we'll also make recommendations about products and techniques to ensure the best results.
The Benefits of a Family Dentist
At Eco Dental, we understand that you're busy and your time is limited. That's why we're happy to provide all the dental care your family needs under one roof. Therefore, you won't have to worry about driving around town to meet with specialists. The road to your little one enjoying excellent oral health starts with contacting us today to schedule a visit with your family dentist in Pearland!