Tooth Extractions – Pearland, Texas
Keep Your Smile Healthy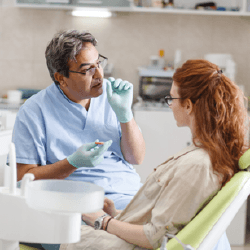 In most cases, the Eco Dental team will work hard to help patients avoid losing their natural teeth, but this isn't always possible. Sometimes, removing one or more teeth is the best way to ensure patients will maintain the optimal level of oral health. When tooth extraction is necessary to maintain your oral health, the Eco Dental team in Pearland is here to help. Our skilled dentists offer both surgical and nonsurgical tooth extractions. If you want to learn more about tooth removal or any of the other dentistry services we provide, call our Pearland dental office to schedule a consultation.
Why Would I Need a Tooth Removed?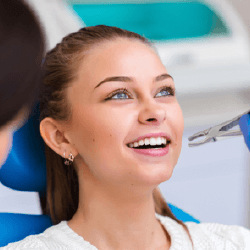 We will always do our utmost to preserve natural teeth. In most cases, we're able to repair the damage and preserve your smile, but there are many reasons why tooth removal is necessary, including:
Severe decay or damage that destroys too much of the tooth to be repaired.
Primary teeth that don't fall out on their own.
Teeth that are impacted, unable to erupt from the gum line.
To allow for easier movement of teeth during orthodontic correction.
Prior to the creation of a denture, one or more teeth may be removed.
Wisdom teeth are the most often removed due to their late eruption into the smile, which can cause crowding and impaction.
How are Teeth Extracted?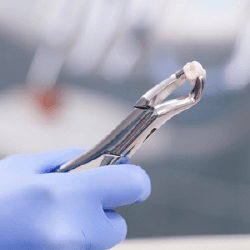 Teeth can be extracted surgically or nonsurgically. Nonsurgical extraction, or "pulling," is the ideal, but it's only possible if a tooth is fully erupted from the gums. We use a clasp to shift the tooth to break it free from the supportive structure. If we can't pull the tooth, we'll surgically extract it. In many cases, this is as simple as making a small incision in the soft tissue, but each surgical removal is different. Our skilled professionals have the training and tools to safely perform these advanced tooth extraction services.
What Happens After Tooth Extraction?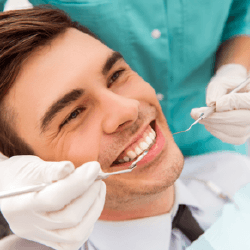 Following your tooth extraction, we'll provide you with a list of aftercare instructions to ensure you remain comfortable and recover quickly. For the first 48 hours, we encourage you to remain on a strictly liquid diet. Then, you can gradually begin introducing foods as you feel comfortable. You should take over the counter or prescription pain relievers as recommended to improve comfort and minimize swelling and inflammation. You should keep gauze over the extraction site for the first two days to absorb blood. Remove and replace the gauze whenever it becomes saturated. Apply ice packs to the face on the side where the tooth was extracted at 20 minute intervals. This will relieve pain, reduce swelling, and slow blood flow. Over the course of the first week, you should notice pain diminishing. If you feel increasing pain or begin to notice more swelling, call our team right away.