November 1, 2022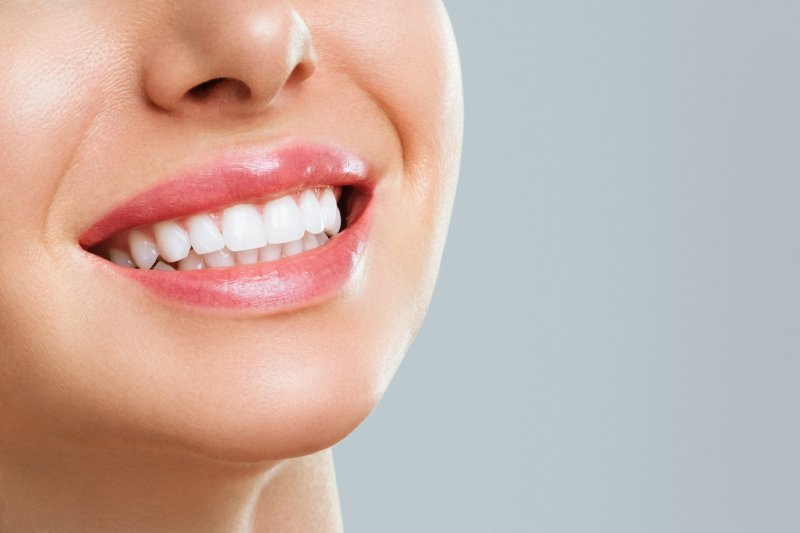 Getting veneers can transform your smile nearly overnight, but it'll take a little bit of planning to keep them in top shape. It's natural to wonder if your diet will have to change and, if so, how. You might have the same question about your temporary veneers, which will require a little bit more care to protect. Here's everything you need to know about how you should change your diet after getting your veneers.
How Should I Change My Diet for Permanent Veneers?
Your veneers are likely made of durable porcelain, which is both hard enough to resist cracking and collects stains more slowly than your natural tooth. That means that your diet won't have to change that significantly when you have them applied. In fact, most of the foods that are bad for your veneers are also bad for your natural teeth, and usually for similar reasons. However, porcelain is a bit more fragile than enamel, so you may have to avoid these foods to an extent that wasn't necessary before.
Much like your natural teeth, your veneers can be damaged if you bite down on exceptionally hard foods. You have to be more careful than usual around lollypops and cough drops if you don't want to have to replace your veneers prematurely. Tobacco and alcohol are also more dangerous than they were before, as both of them can weaken the veneers' adhesive over time.
What Do I Eat with Temporary Veneers?
Before you have your permanent set, you'll probably have to spend some time with temporary veneers. These are attached to the teeth with a much weaker cement than your permanent set will be, which means it's much easier for them to pop off. Most providers will recommend going on a soft food diet, which entails avoiding anything hard, chewy, or tough.
Fortunately, there are plenty of foods you can still eat on a soft food diet, such as…
Pasta
Chicken, cooked until tender
Mashed Potatoes
Yeast rolls and other soft bread
Bananas
Eggs
Your dentist wants your cosmetic procedure to be as easy for you as possible. If you're still worried about changes to your diet, talk to them about your concerns. They'll be able to help you figure out what foods will maximize the lifespan of your veneers.
About Our Practice
At Eco Dental, we pride ourselves on our ability to better every single aspect of your dental health. We can offer that level of comprehensive care because of the expertise of our dentists, Dr. Danny Nguyen and Dr. Cindy Hua. Our dental team also endeavors to make every visit as comfortable as possible for our patients. If you want cosmetic dental treatment but aren't a fan of the dentist, we'll be able to put you at ease. If you have any questions about taking care of veneers, we can be reached at our website. You can also call our Pearland office at (713) 436-5655.
Comments Off

on How Will Veneers Change My Diet?
No Comments
No comments yet.
RSS feed for comments on this post.
Sorry, the comment form is closed at this time.