January 13, 2018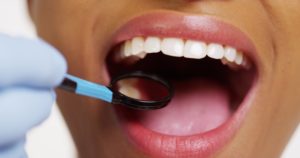 It is quite easy to view your mouth as its own network of working parts and systems. After all, its functions are unique to it: accepting and chewing food, forming sounds of communication and expressing emotion. Yes, these are qualities associated only with the mouth, but that doesn't change the fact that it is still part of a larger web. This greater machine that it functions as a unit of is the human body, and every component of this vast mechanism is connected by a complicated highway of arteries, veins and nerves that transport blood, oxygen and electrical signals throughout. Thus, the health of one portion of your body is never separated from the whole. With that in mind, your family dentist in Pearland will explain why your oral care is so vital to your overall health.
Why Oral Care Matters
Your oral care involves the preventive dentistry and daily hygiene practices that you participate in. These habits matter because of one very vital substance in your body – blood. The same blood that flows through your heart, travels through your mouth.
This is of great significance because proper oral care will ensure that your mouth is doing its part in maintaining healthy blood to flow throughout the entire system. This is achieved by removing harmful bacteria and leftover food particles from the mouth after eating. The bacteria depend on food for sustenance just like you do. The difference is that they multiply when fed and seek to cause havoc by collecting on your teeth and gums, releasing destructive acids.
When Bacteria Gets Out of Control
When bacteria are allowed to get out of control, they cause tooth decay, gum disease and tooth loss if not stopped. As an added note, they won't quit moving and causing damage on their own. Bacteria have to be eliminated. If allowed to continue festering, though, they can even cause stroke and heart attack by increasing plaque deposits in the blood. Remember, the same blood that transports vital life force throughout the mouth travels around the whole body. That means that an infection in one area is never really isolated from another.
How to Practice Excellent Oral Care
As mentioned earlier, your oral care rests on two pillars: hygiene and visits to your dentist. Let's look at how they work:
Oral Hygiene – Your oral hygiene consists of your toothbrushing and flossing routines, which should be done at least twice a day to remove bacteria and food debris. Also involved, is your food selection. The healthier your food choices are, the better your oral hygiene will be because there will be less bacteria seeking to cause damage.
Semi-Annual Visits – The second pillar of your oral care is the six-month visit to your dentist for a thorough cleaning and examination. This will allow him to provide you with a super clean mouth, catch any budding oral problems and check for signs of issues with other parts of your body. And if you're wondering how he can assess what's going on in the rest of your body, it's because of the same connection emphasized earlier.
When you stand on these powerful pillars, you are firm-footed on solid ground and providing yourself with major tools to lead a happy and productive life. Contact your dentist in Pearland today to schedule your first appointment.
About the Author
Dr. Danny Nguyen received his undergraduate degree from the University of Houston and went on to earn his Doctor of Dental Surgery degree from the UT Health Science-Center of Houston. He practices at Eco Dental and can be reached for more information at his website.
Comments Off

on Family Dentist in Pearland Explains Link Between Oral and Overall Health
No Comments
No comments yet.
RSS feed for comments on this post.
Sorry, the comment form is closed at this time.