January 28, 2020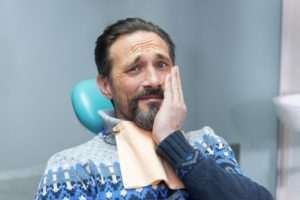 Do the words "root canal" make your teeth start chattering in fear? Many people associate this common dental treatment with pain and anxiety merely based off what they've heard about it. Thankfully, these rumors are greatly exaggerated! With state-of-the-art technology and the most advanced techniques, root canals are a safe and comfortable way to preserve your natural smile. Read on as your emergency dentist busts some of the most popular myths about this treatment and why you have no reason to be afraid of root canals in Pearland.
Myth #1: Root Canals Are a Mysterious Procedure
Some people are afraid of root canals just because they don't know what to expect. Simply put, this treatment aims to remove any infected, damaged, or decayed tissue from your tooth while preserving as much of it as possible. Your dentist creates a small access hole to completely clean out the problematic tissue from inside your tooth, then sanitizes it before using a special material called gutta-percha to fill it up. It most cases, a tooth-shaped cap known as a dental crown is fitted over the tooth to protect it from damage and reinfection.
Myth #2: Root Canals Are Painful
Contrary to popular belief, modern root canals are no more uncomfortable than a simple filling. Thanks to advanced techniques and effective anesthetics, you're not likely to experience any discomfort at all during your treatment. It's normal to feel a little sore or tender afterwards, but that can easily be treated with over-the counter painkillers and should fade after a short while.
Myth #3: Root Canals Take a Long Time
While root canals are one of the longer dental procedures, they certainly don't take as long as they did in your grandparents' day. Root canals typically only require a few hours to complete, depending on the amount of work that needs to be done. Often times, you'll need to come back for one or two appointments to have a dental crown designed and placed.
Myth #4: Tooth Extractions Are Better Than Root Canals
Although your dentist will determine whether your specific situation requires a tooth extraction or root canal, most dentists will always try to save as much of your natural tooth as possible. While it's true that current tooth replacement options are realistic and durable, they won't look, feel, or support your jawbone as well as a natural tooth. Additionally, tooth extraction and replacement is often more expensive than a root canal and will require a longer recovery time.
If your emergency dentist in Pearland tells you that you need a root canal, there's no need to panic. Just take a deep breath, remember these busted myths, and you'll be enjoying your healthy, pain-free smile again in no time!
About the Practice
There's no need to keep suffering from that aching tooth if you live in Pearland, TX or the surrounding communities. At Eco Dental, our experienced team of dentists uses state-of-the-art technology to ensure that you're as comfortable as possible while you receive the dental care you need. If you or a loved one has a dental emergency like an infected or painful tooth, we will do our best to see you the same day that you call in. To learn more about root canals, feel free to contact our Pearland office at our website or (713) 436-5655.
Comments Off

on Busting Myths About How Scary Root Canals Are
No Comments
No comments yet.
RSS feed for comments on this post.
Sorry, the comment form is closed at this time.