January 5, 2022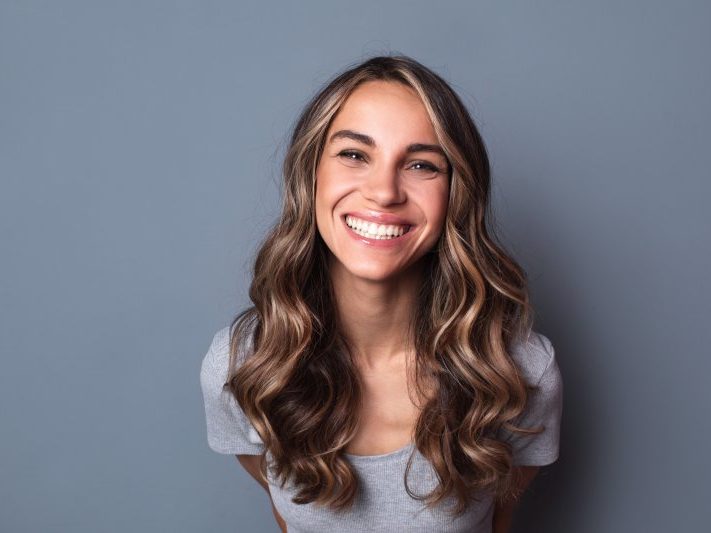 Cosmetic dentistry is an excellent way to correct imperfections with your pearly whites so you can achieve a brighter, more confident smile. Though you may think that cosmetic dentistry is a more recent phenomenon, humans have been trying for a while now to beautify their smiles. Read on to learn how cosmetic dentistry has changed over the years to become the safe, dependable collection of procedures we know it all today.
Cosmetic Dentistry in Ancient Times
The Etruscan people of ancient Italy made dentures from materials like animal teeth, ivory, bone, and the teeth of deceased people in 700 B.C. Ancient Egyptians made bridges and crowns from gold and replaced missing teeth with seashells. Since the ammonia in urine works as a bleaching agent, Ancient Romans used it to whiten their teeth. Fortunately, modern-day teeth whitening is both much more effective and less gross!
Cosmetic Dentistry in Medieval Times
In medieval times, barbers were also the people to go to if you wanted to get some dental work done. They filed patients' teeth down and applied a special coating to whiten them. Unfortunately, this both compromised the structure of the teeth and destroyed the enamel. At this time, Europeans were still crafting dentures from ivory and bone. They also attempted to use the teeth of deceased people, but these were rejected by the body.
Cosmetic Dentistry in The Age of Enlightenment
Cosmetic dentistry began to improve dramatically during the 1700s. During this time, porcelain was beginning to be used to make dentures. Though this era saw a lot of progress in the field of cosmetic dentistry, there were still mistakes along the way. For example, metals were placed in the holes left behind by missing teeth to fill in the gaps in the 1800s. Unfortunately, they were rejected by the body. Luckily, it was around this time when dentists were starting to use plaster molds so that dentures would fit better. Porcelain teeth were also becoming a more popular replacement option.
Cosmetic Dentistry in the Modern Era
In the 20th century, cosmetic dentistry was beginning to boom, and the materials used were starting to change. Porcelain was too expensive for most people to be able to afford, so dental crowns and dentures were made from less costly materials like acrylics and plastics. Today, acrylic resin is still used to make dentures. They can also be made from nylon, porcelain, metal, and other materials. During this time, dentists also began to focus more on making teeth look better using treatments like whitening and restorative procedures like dental implants and fillings. In the 1930s, veneers were invented to give movie stars the beautiful smiles they're famous for. They later became more accessible to the average person.
As you can see, cosmetic dentistry has evolved a lot over the years to become what we know it as today. If you're interested in fixing your teeth, reach out to your dentist so you can finally achieve the smile you've always wanted!
About the Practice
Eco Dental is here to help you fix imperfections with your pearly whites so you can finally have a smile you're proud to show off. With two convenient locations, they offer a range of cosmetic dental procedures, including porcelain veneers, metal-free restorations, dental bonding, crown lengthening, Botox, Invisalign, and both in-office and at-home teeth whitening. Are you interested in setting up a consultation or do you want more information on Eco Dental's many cosmetic treatment options? Call their Pearland office at (713) 436-5655, their Sugar Land office at (281) 491-9494, or visit their website.
Comments Off

on The Evolution of Cosmetic Dentistry
No Comments
No comments yet.
RSS feed for comments on this post.
Sorry, the comment form is closed at this time.